WRITE NOW…with Dianne White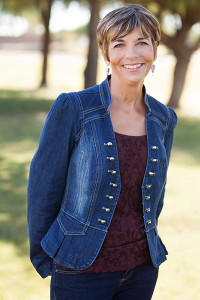 In Dianne White's beautiful debut, BLUE on BLUE, an encroaching storm breaks through the calm of a family's day on their farm. Dianne's stunning language captures the storm and its beauty in gentle rhythmic tones. Her gorgeous words delight and reassure young readers, as they wait for the storm to pass. This week on WRITE NOW, Dianne talks about how patience, perseverance and passion led to the publication of BLUE ON BLUE. Once again she offers reassurance–the storm always passes, and the waiting can be beautiful, too. Like BLUE ON BLUE, Dianne's sage words beg to be read again and again and again. It's my great pleasure to host on WRITE NOW the lyrical and eloquent Dianne White.
From Passion to Publication
As a new teacher, I discovered a world of children's books I hadn't known existed. The mid-80's were a hey-day for trade picture books. School and library budgets were healthier, and teachers used real books (not basal readers, or excerpts of books in anthologies) to introduce subject matter, support instruction, and encourage a love of reading.
Surrounded by a growing collection of picture books in my home and classroom, it didn't take long for me to wonder if I could write a book of my own. As it turns out, writing was just the beginning. Making those manuscripts strong enough to sell took a bit longer. 12 years, to be exact. And nearly 6 years beyond that until BLUE on BLUE, illustrated by Caldecott artist, Beth Krommes, was published.
By most people's standards, that's a long wait. But it wasn't wasted time. During those 12 years I immersed myself in books for kids and filled in the gaps in my writing and reading education. I studied picture books, joined SCBWI, took classes and workshops, even returned to school and got an MFA in Writing for Children and Young Adults from Vermont College of Fine Arts.
If you've been working towards publication for a while, or are just starting your writing career, here are 3 of my best tips.
Tip #1 – Start with passion
Like all the arts, writing is a business of persistence in the face of rejection. Yes, you'll need an idea… or two… or three. Talent is also nice. But, to my mind, passion and perseverance are far more important. You won't be a writer worthy of your young audience unless you're passionate about children's books. This passion must extend beyond the stories you want to tell.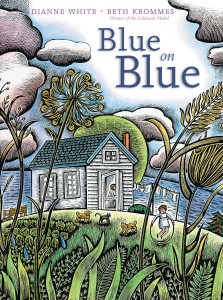 Case in point. I often run into picture book writers starting out who haven't read more than a handful of books in their chosen genre. This always surprises me. How will they understand how picture books work? Do they realize that the best picture books have a universal quality that means something, even to those who aren't related to or don't know the author?
Respect the genre and your young readers. Know the picture books that have gone before. Start with a passion that's bigger than your own work.
Tip #2: Hone your craft
I've heard that for every 10 picture books you write, you're lucky to sell one. Another way of saying it? KEEP writing. And that doesn't mean keep revising the same 3 manuscripts over and over.
If you're serious about publishing, you (and I!) already have a nice collection of favorite manuscripts. Many are pretty good. Excellent, even. But that does not mean they will ever sell.
Some manuscripts are meant to teach us how to write. They may be beloved, but let's push ourselves to do more, set aside the fear that we'll never write anything that compares, or the thought that our manuscript is too good to waste. Make way for the new. Write more.
Tip #3: Share your Work
I know people who don't need a critique group but I am not one of them. Sure, over the years I've gotten more skillful at reading my work. There's a lot of revision I can do on my own. Putting work aside to "rest" for a while helps. But there are plenty of times when I need outside feedback.
Find your tribe. Nobody outside this business will completely understand the ins and outs, ups and downs, joys and disappointments of pursuing a career in the arts. Share the journey with your writing friends. You'll be all the richer for it.
GIVEAWAY! Dianne is offering a signed copy of her debut, BLUE on BLUE. Comment on the post for a chance to win!
DIANNE WHITE has lived and traveled around the world and now calls Arizona home. She holds an elementary bilingual teaching credential and a Master's in Language and Literacy. In 2007, she received her MFA in Writing for Children and Young Adults from Vermont College of Fine Arts.
After teaching for 25 years, Dianne now writes full-time. Her first picture book, BLUE on BLUE, illustrated by 2009 Caldecott winner, Beth Krommes, was published by Beach Lane Books (S&S) in 2014. Visit Dianne at www.diannewrites.com or on Twitter @diannewrites.