WRITE NOW…with Erin E. Moulton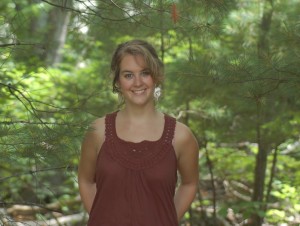 Erin E. Moulton knows sisterhood–its presence shines in her novels. It's woven throughout her newest release, Keepers of the Labyrinth, with mystery, mythology and a touch of magic. Erin knows magic, too–not just the enchanted kind, but the kind that connects us to one another. It's her deep understanding of what binds us together, and what makes us human, that renders her characters and their stories so irresistable. I'm proud to host on WRITE NOW, and even more honored to be a part of her circle of writing sisters, the inspiring and most fabulous, Erin E. Moulton.
Keepers of the Labyrinth and the Spectrum of Femininity
Keepers of the Labyrinth is a mystery adventure set in present day Crete that has an ancient backstory of a secret sisterhood that dates back to the Minoans. At its very root, it is a story of sisters in an ancient secret society, a story of sisters with secrets shared and kept. A story of sisters protecting something universally sought after. Only they know how to keep it safe. It has been their duty since the beginning.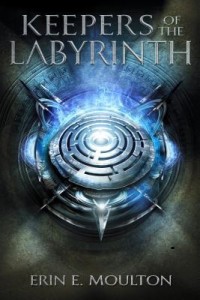 It's my third, or if you're really digging, my fourth book, that showcases strong sister and girlfriend relationships. It's my fourth book and happens to have a primarily female cast of characters. Why? Femininity–and my relationship to it– has never been an easy thing for me to understand. Or perhaps I just have always struggled with what it means to be a girl. When you grow up with three sisters, there is no brother to compare yourself to, so you are just a girl, among girls. Be as you are. We fought, fist over teeth. We hugged and cuddled on the couch like a pack of pups. We literally bathed in the mud and climbed trees and skinned our knees. We jumped off rocks, dug up artifacts, hunted for frogs and salamanders in our front yard. We made up stories and read books and wrote books. We slayed dragons and laid in lagoons. We were girls, but often called tomboys because we were rough and tumble and played in the dirt and forest. Tomboy was like a badge of honor. You're a girl, but you're like a boy. It was seen as a step up.
To this day, I struggle with understanding femininity and my place in it. Am I not being feminine enough? Am I being too feminine? What does it mean to be feminine?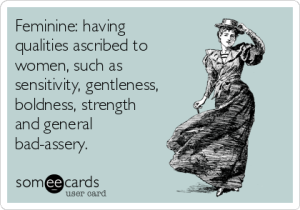 Well, by definition: having qualities traditionally ascribed to women, as sensitivity or gentleness. That's nice, isn't it? Sensitivity and gentleness. But it's a bit narrow of a definition if I ever saw one. Having worked at the public library, I can tell you right now that some women start the day like they ate nails and turpentine. Gentle sensitive must be for the gentrified? Where are these gentle ladies you speak of, Webster? It just, simply, doesn't cover the large spectrum of personality that femininity entails, today. Just as masculine doesn't sum up what men are: having qualities traditionally ascribed to men, such as strength and boldness. I've known strong and bold women, and sensitive and gentle men. (I love that about people–our compulsion to create categories and try to define ourselves and then, by nature, defy our definitions.)
So, what is femininity? I happen to know a lot of women. I come from sisters, you see. Sisters by both blood and bond. To me, when femininity is defined by life and not by definition, it looks something like this:
My first sisters were my blood sisters. Amber, oldest, wisest and the one with a smart shadow that threatened to crush me if I attempted to follow her path. My younger sister, Casey, the strong, bull-headed athlete, is small but fierce, and she tackled people more easily than homework. Moie, the youngest and tallest was always loving, lanky and beaming…most of the time. Put on a happy face and everything will be ok, right?
My other sisters came swiftly on the heels of my blood sisters. Kim, pretty like a princess and able to sing like a nightingale, but funny as hell. Then there was Sam, quiet, realistic, unsure of me and my ability to fight dragons on the playground. But somehow, she was patient and accepting of other's oddities even though they didn't make sense to her. Later, Tristan–a mother since she was born, perhaps–sharp, inventive, but could call you out with the language of a sailor and was able to freeze people with a single stare.
Later still, sisters in the theater, hanging from scaff and A-Frames with biceps hooked like c-clamps, and just as sturdy. Theater sisters were always leading-Stage Manager, Master Electrician, Props Master. Master of the scaffolds and galleys in the wee hours of the morning. Theater sisters are nocturnal, you see.
And then even more sisters when I disappeared to writing school. Sisters with pens and paper and heart. Some sisters armed with dancing. Some sisters armed with advice. Some sisters armed with Lysol. Sisters with words and sisters with tears. All different. Grey and gold and serious and silly. Demanding and smart and visionary.
And finally, today, library sisters. Even among women in the same trade, the personalities abound. Serious and conservative, liberal and artistic, hurrying and scurrying. Laid back and plodding. Sisters who break down walls, set up tables. Sisters who love Nascar. Sisters who love crafting. Sisters who love kickboxing, sisters who love quilting. Sisters who love nonfiction. Sisters who love comic books. Sisters who create websites and haul donations. Sisters who deal with a wide variety of needs and neediness, sweet tempers and sour ones. Firm sisters, bold sisters, wild sisters, quiet sisters.
You see, what I understand about femininity is that it is as varied as a box of Crayola crayons. There is simply no black and white. No category that could possibly fit the capacity of the gender. Femininity is unfurled, uncaught, and unrestricted (so is masculinity). The beauty of writing a cast that is so abundantly female is just like living and being around so many women. I have soldiers and artists, engineers and bookish ladies. Ladies that some people mention they keep picturing as boys, but the truth is, they're girls. They're not tomboys. They're not girlie girls. They're just, straight up, girls. This is reality, as I see it. Should the definition change to fit reality, or should reality bend to the definition? I think we're more complex than that.
In the mostly female world of Keepers, I wanted to stretch and see if I could hit more of the glorious personalities along the spectrum that encompasses femininity. And so that, perhaps, I might identify with it a bit more—and perhaps others will, too? I hope I was able to harness what I love about women and put it in the book. And that is simply that they can be sensitive and gentle. But they can also be strong and bold. They can be everything in between.
Min Zeis Aplos. Zeis Tolmira.
What attributes do you love about the women in your life? Share with #KeeperSis
Erin E. Moulton graduated with an MFA in Writing for Children from the Vermont College of Fine Arts. She is the author of Flutter: The Story of Four Sisters and One Incredible Journey, Tracing Stars and Chasing the Milky Way, as well as the new YA, Keepers of the Labyrinth. She lives in Southern New Hampshire with her husband, unruly dogs and son. You can visit her online at www.erinemoulton.com or on twitter @erinemoulton.
GIVEAWAY! We're so excited that Erin is offering a copy of her thrilling new book, Keepers of the Labyrinth, plus super cool book swag! Just comment on the post for a chance to win!