WRITE NOW…with Sarah Tomp
It was a privilege to be entrusted with early drafts of Sarah Tomp's wonderful debut novel, My Best Everything. I fell in love with Sarah's lyrical language and lush world-building. I adored her flawed but courageous Lulu and wished more than anything she'd find her heart's desire. It was a true pleasure to watch My Best Everything grow into the beautiful and compelling story it is today. I'm honored to host on WRITE NOW, my dear friend, the fabulous and eloquent, Sarah Tomp.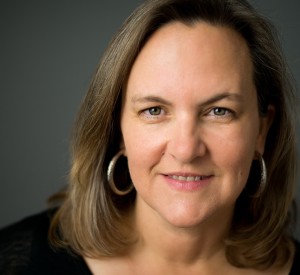 SAVED BY THE CAT
I was saved by the cat. Or, more specifically, Blake Snyder's three book series on screenwriting, which begins with SAVE THE CAT!
When I was writing an early draft of the story that became the YA novel, My Best Everything, I had pages and pages of Lulu falling in love with Mason. I had oodles of scenes… but no story.
I didn't have a plot.
As someone who reads for character and voice, I didn't fully understand story plotting. I thought trying to make the scenes fit into a particular structure would lead to formulaic writing. I wanted to be surprising and unpredictable.
Then, finally, thankfully, brilliant Blake helped me to see that structure is like a cake pan. The originality, the creativity, the particular essence of my story would be created in the details—the ingredients. I could make my own cake and decorate it any way I wanted. But if I didn't have a pan, I'd only have a mess. I was able to use his 15 story beats to help shape my story. All of a sudden, the scenes added up to something more. One thing led to another. In other words, I had a plot!
But, because I still read for character and voice, and write novels instead of screenplays, what I love most about the SAVE THE CAT! is the attention given to creating complex characters. I think the following key questions go a long way in ensuring characters are complicated and interesting.
Blake Snyder's Five Questions:
Readers want to identify with the hero, and learn something from him/her. He/She doesn't need to be perfect, or even entirely likeable, but there needs to be some kind of compelling reason to follow the hero.
My hero is Lulu Mendez, a self-professed good girl who has spent her high school years working hard and saying no to boys and drinking. She's a little bit feisty and a whole lot stubborn. She is confident and sure she knows right from wrong.
Blake suggests each hero have six things that need fixing. The more things that are wrong in a character's life, the more room he/she has to grow. If you're having trouble thinking of problems, think of a character's life at home, work, and play. "Work" can be any kind of obligation—for young readers this might be school, or even a role within a family or team. Often, these challenges intersect and overlap, and are ideally a result from the character's deepest desire—and need, which may or may not be the same thing.
Lulu has plenty of problems. Her mother is agoraphobic and her father travels extensively; so she doesn't know how to drive, leaving her to beg rides and/or walk. She's working in a junkyard which is not the future she has in mind. She adores her best friend, Roni, but they are at odds over their different ideas for the future. Her Catholic belief is based on following rules more than any kind of spiritual idea. She doesn't believe in romantic love and she's a control freak who is losing control.
HOW DOES THE HERO BEGIN THIS STORY AND HOW DOES HE END UP?
In other words, a character needs to change. Blake calls a story "The Transformation Machine." We read to watch a character grow and change. But we need to feel as though we can root for him/her. A character's challenges need to be difficult, not impossible to overcome.
Over the course of this story, Lulu goes from good girl who always says no, to moonshiner/bootlegger. She breaks the law and plenty of rules—including her own. She questions just about everything she thought she ever believed in.
Think of your character's goals in terms of tangible: the measurable concrete wants and spiritual: his/her abstract emotional need. They are often not the same thing.
Lulu wants to get out of her small Virginia hometown in order to go to college. When her father loses her tuition money, she wants to earn enough money—ASAP—to pay her own way. But she needs to learn about love, and to realize there is more than one right way to live. Our choices are not always our own—sometimes fate decides things for us.
This is the theme of your story. Which, for me, sometimes has to be explained by someone else. And for many writers, it's not something that's entirely clear until you've finished writing the story. I also think it's something that readers find on their own.
When I started writing My Best Everything, I wanted to explore the idea of fate/destiny vs free will and how we each interpret moments in life. Along the way it became about second chances and re-creating one's self-identity. I think it's also about working hard for what you want, and facing life's disappointments. And love. It's about all kinds of love.
Sarah Tomp lives in San Diego with her family. She has a MFA in writing for children and young adults from VCFA. She teaches writing for UCSD Extension. You can visit her at www.sarahtomp.com and follow her on Twitter @swtomp.